Cherry Creek Property Services Ltd. is a full service independent  Real Estate, Property and Strata Management company serving real estate owners in Kimberley, Cranbrook and surrounding areas within the East Kootenay. Our licensed real estate, property and strata managers and experienced team specialize in the management and maintenance of properties, homes, duplexes, townhouses, condominiums and apartments and trailer parks. We can customize our wide range of services to meet the needs of property owners who live in the area or other places around the world.
For secondary/vacation home owners who simply want to get away from the hectic lifestyle, Cherry Creek Property Services can help you. Please see our Property Maintenance page for services that can help you enjoy and relax in your vacation home.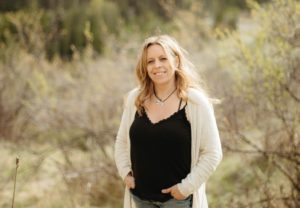 Val Ketel – Owner and Managing Broker, Licensed Property Manager & Strata Manager
Val is a licensed Real Estate Agent, Property Manager and Strata Manager, who has moved to the Kootenay area from Lethbridge, Alberta. Val has worked as a property and strata manager for over 12 years, overseeing bareland stratas, condo complexes, single family residences and large multifamily rental complexes. Previous to that she worked in the residential and commercial construction industry for over 15 years. This combined experience has given her a good understanding of construction and maintenance in relation to all types of properties. Her ability to manage both owner and tenant needs, her positive attitude and her work ethic make her an ideal choice for both rental and Strata management needs, as well as your Real Estate Needs.
Email: val@ccps.email
PH: 250-427-7411 ext 102
Carly Tiziani, Licensed Strata Manager and Property Manager
Carly relocated from Australia three years ago and chose the Kootenay area to call home.  Since arriving here, she has worked for Cherry Creek Property Services, assisting with strata and property management.  She has become licensed in strata and property management. Carly has become quite familiar with strata law and rental property management during this time, and has a good rapport with owners and tenants alike.  She is conscientious, has a strong work ethic and is always putting the clients needs first.
Email: carly@ccps.email
PH: 250-427-7411 ext 107